Druk Je Monastery
This shows the main gompa, the meditation hall at Gyaldak Rinpoche's Monastary.
It is a three story building made of stone and mortar.
In 1959 some of monastery was destroyed and later rebuilt, but this part of the building survived.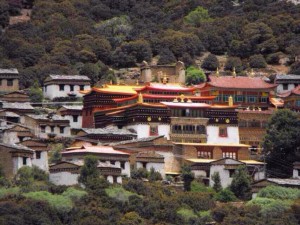 This photo shows the main temple and the residents of the monks who study and practice at this temple.